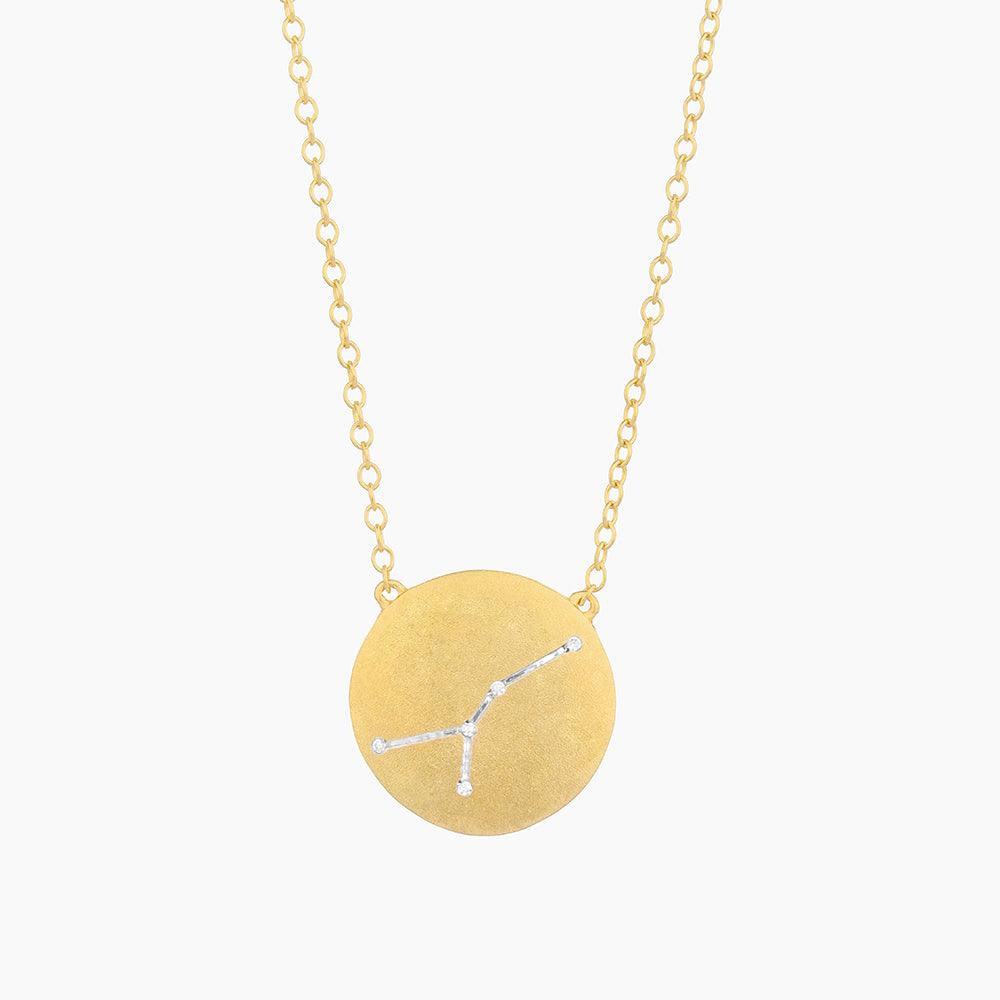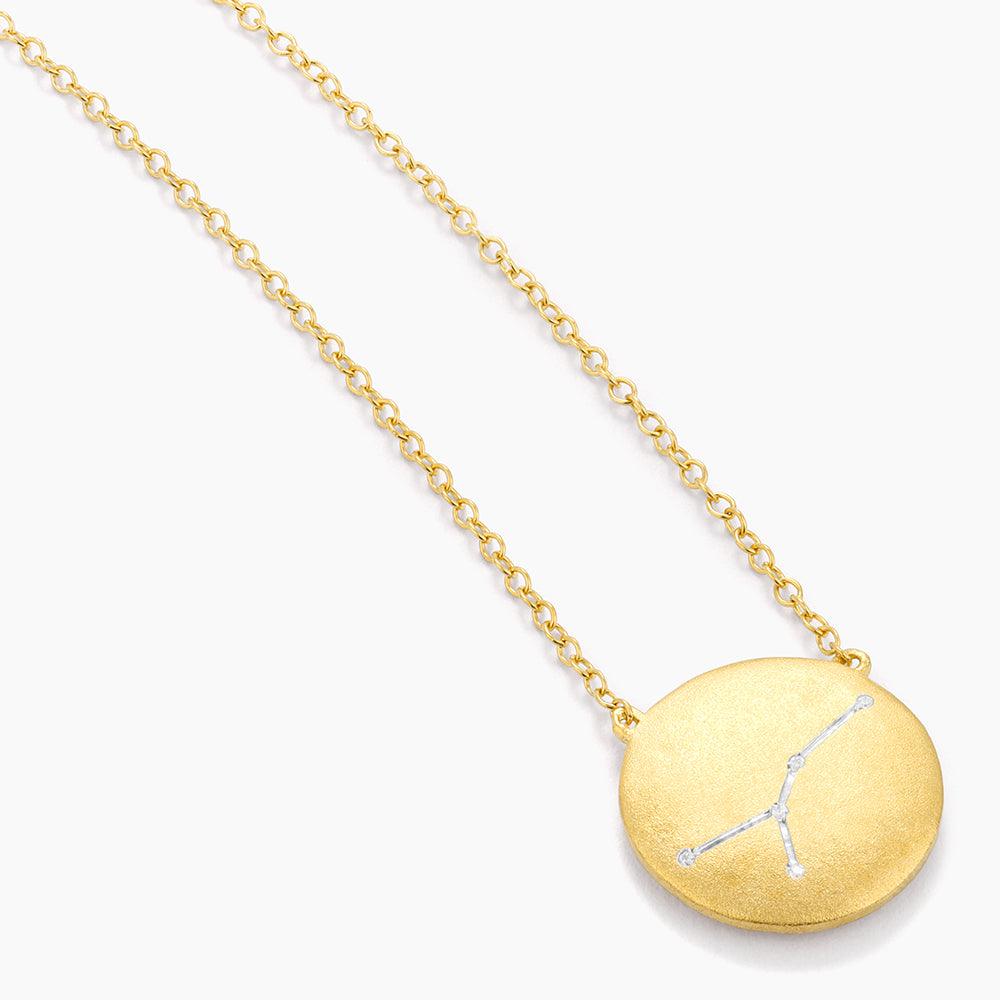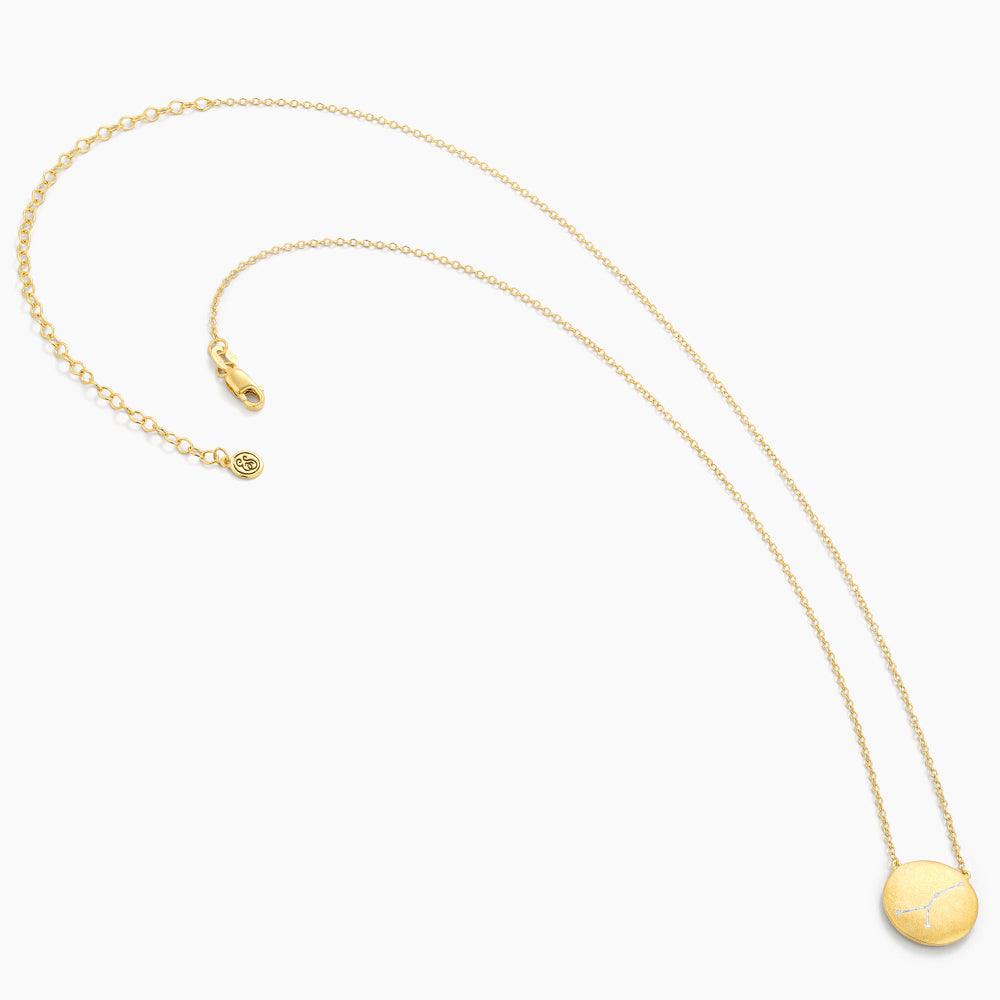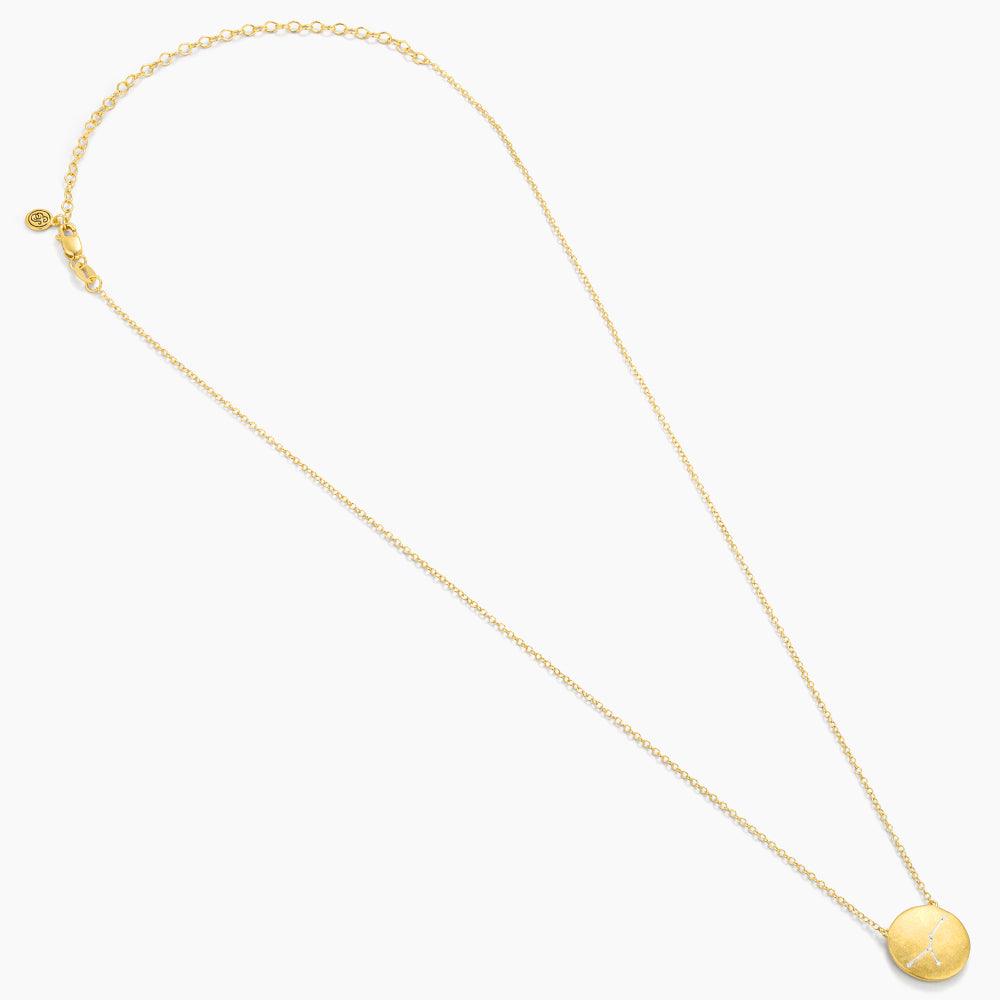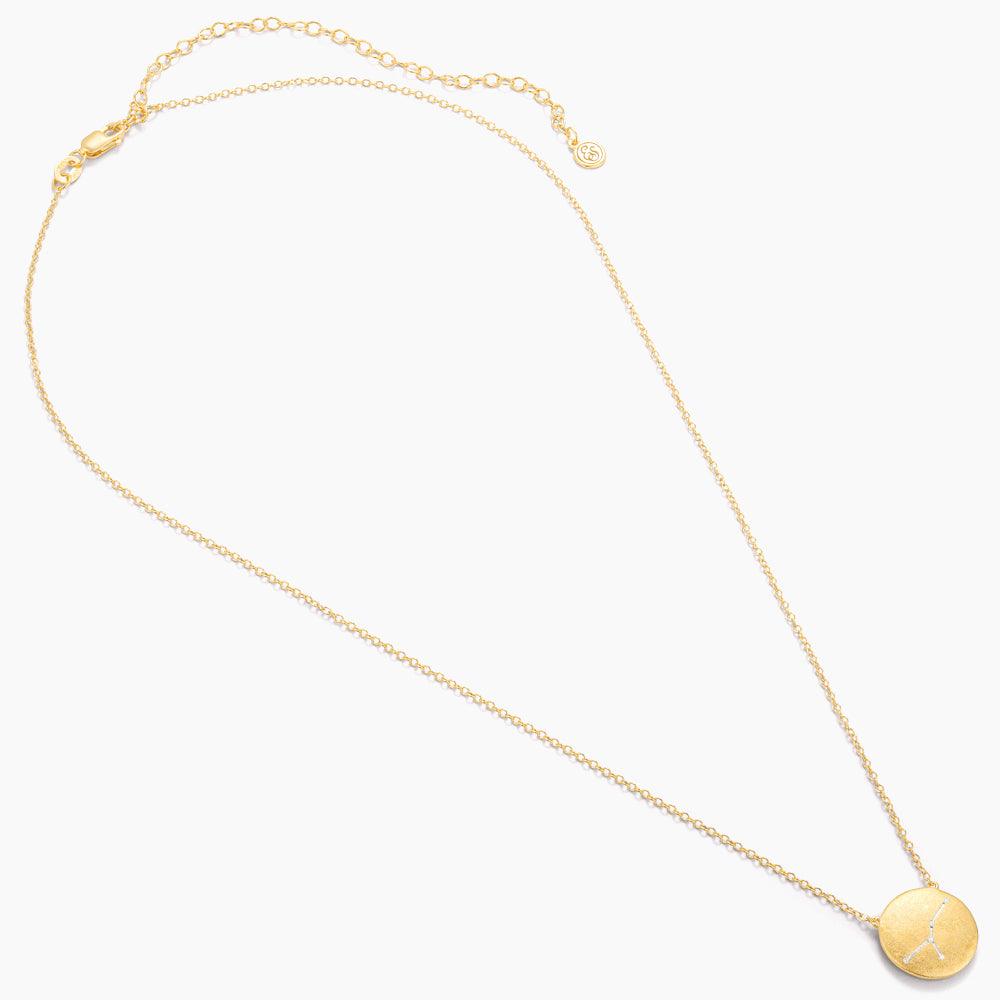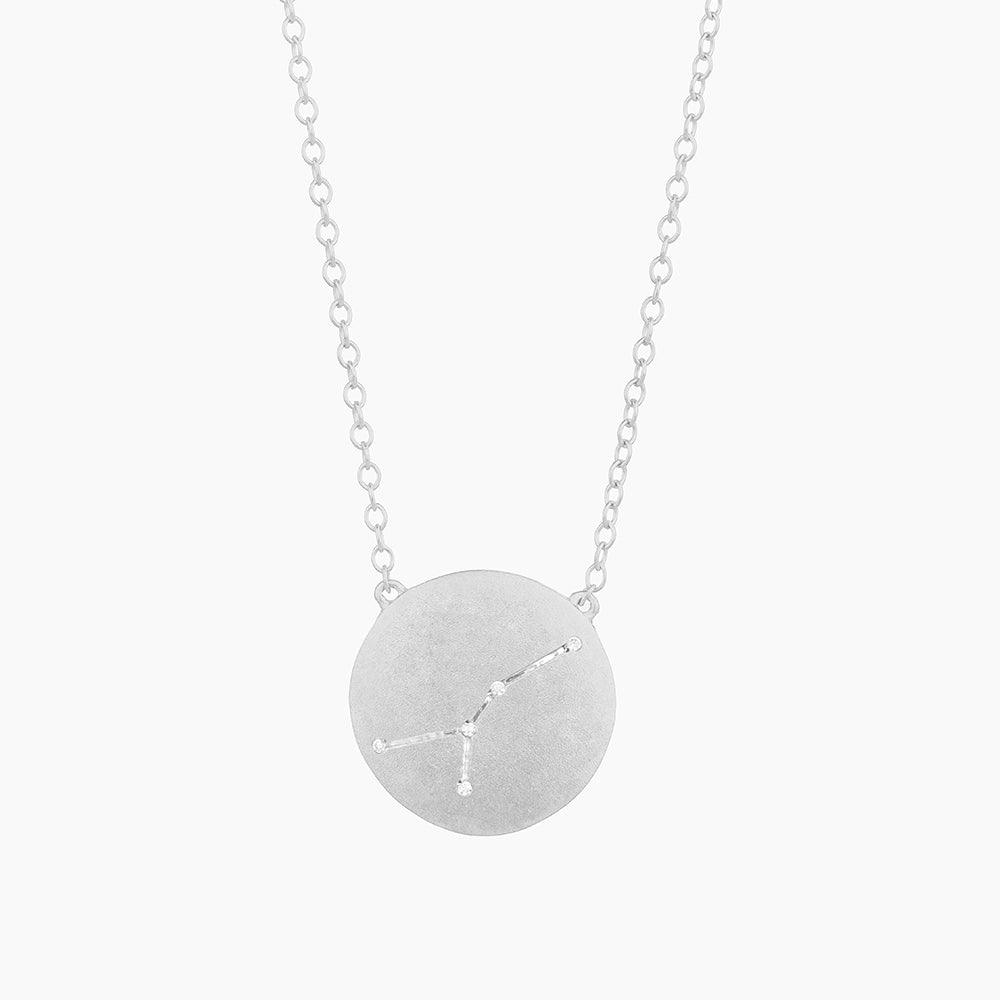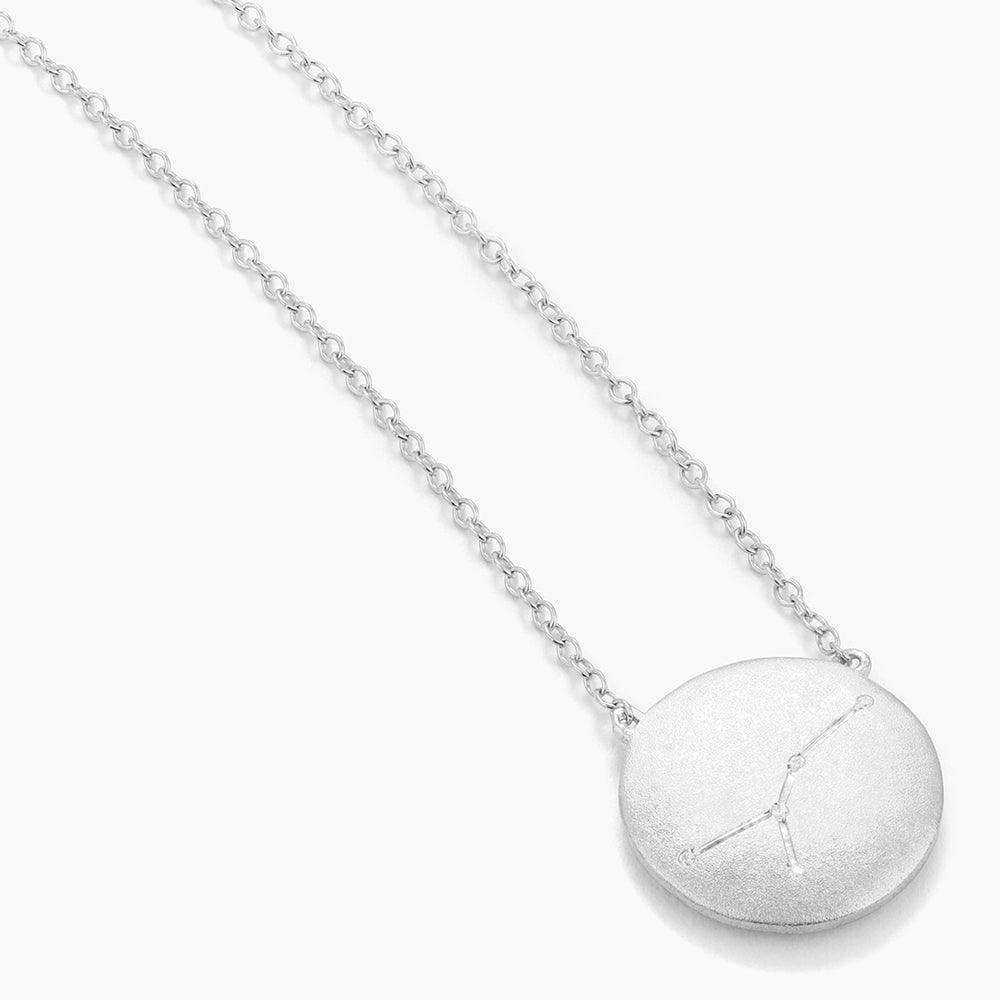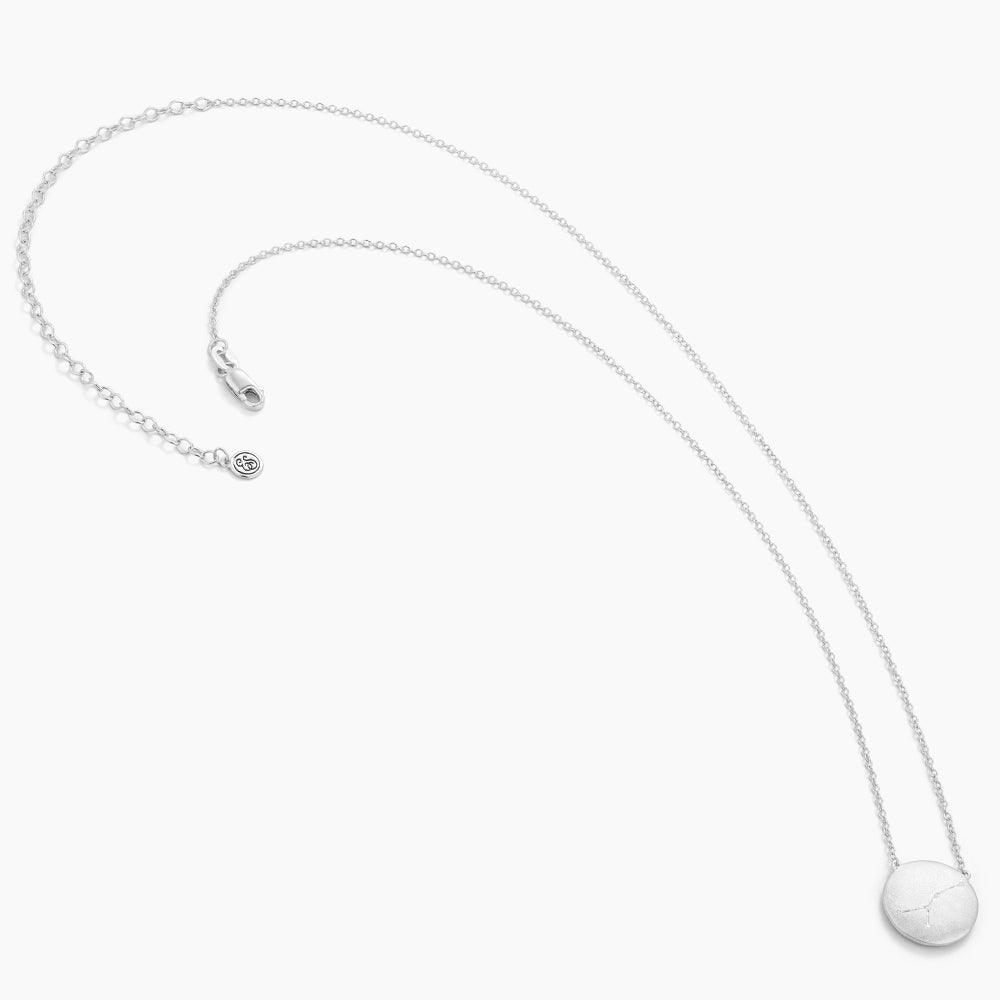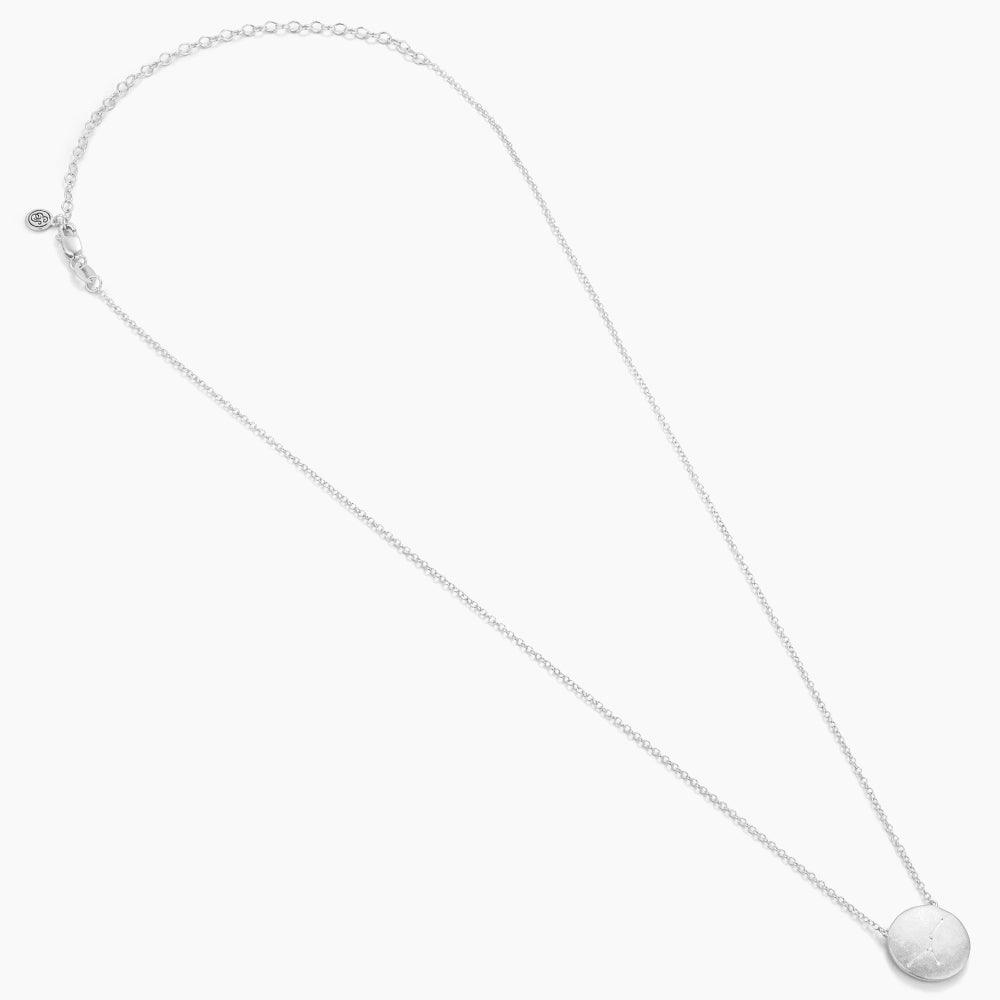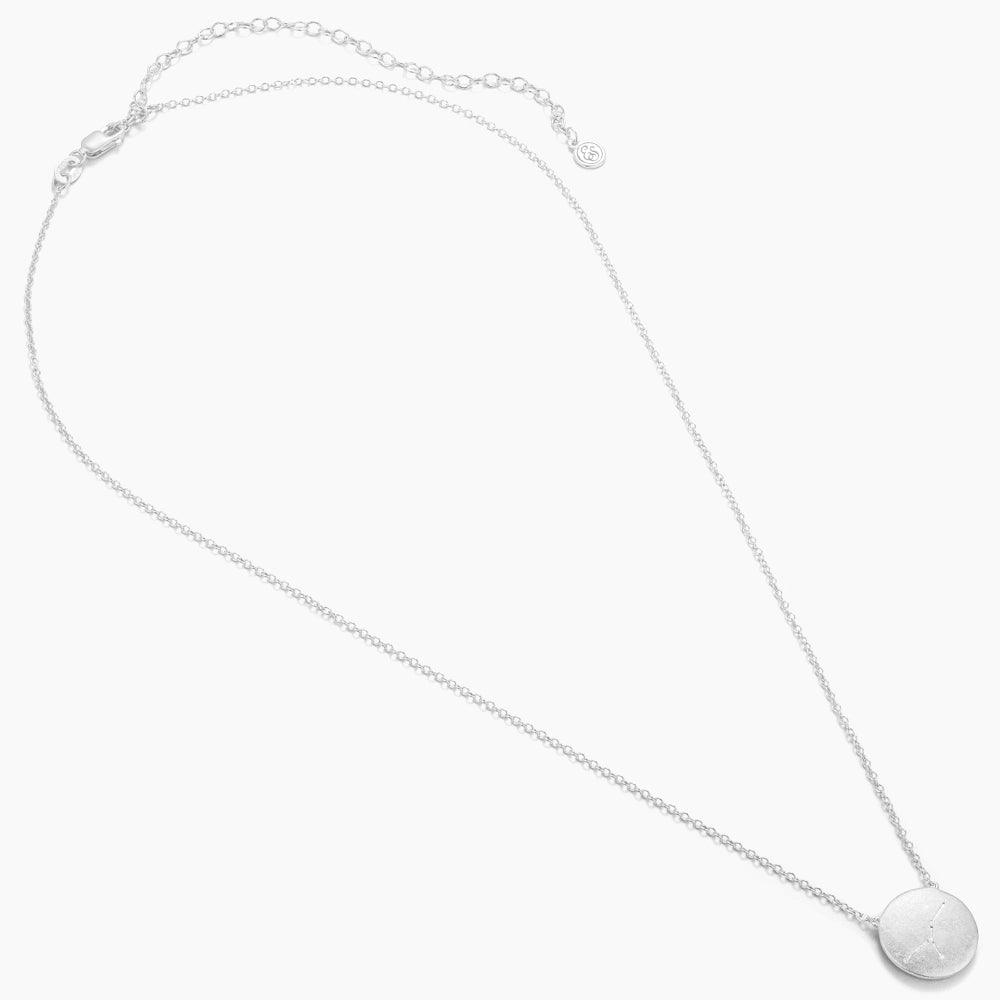 Cancer Zodiac Pendant Necklace
Free Shipping on orders over $150
1 Year Warranty
Free 30 Days Return. Learn more
Earn rewards with each purchase redeemable on next order. Learn more
Details
SKU# P-20369
16" Chain + 4" Extender Total length 20"
Diamond Weight - 0.01cts
Pendant Height - 14mm, Thickness - 2.50mm
Lobster clasp closure
Available in 14k gold plated sterling silver or in sterling silver.
Avoid contact with anything containing derivatives of alcohol.
Material
Recycled Sterling Silver - Our sterling silver is certified recycled and nickel free. It is plated with 14k gold or rhodium.

Diamonds - Our diamonds are conflict free, they are cut and polished by independent self employed women.
Description
Birthdates: June 21 - July 22nd

With big hearts and big emotions, a Cancer woman cares deeply for her friends and family. Imaginative and persuasive, your favorite Cancer will love this matte zodiac necklace as much as she loves you

Introducing the Cancer Zodiac Charm Diamond Pendant Necklace by Ella Stein, a captivating piece that embodies the nurturing and intuitive nature of the Cancer sign.

This necklace features a beautifully designed pendant in the shape of the iconic Cancer symbol, representing emotional depth, compassion, and protection. Crafted with meticulous attention to detail, the pendant is made from high-quality materials to ensure durability and lasting beauty.

The Cancer Zodiac Pendant Necklace is a stylish and meaningful accessory that allows Cancer individuals to showcase their astrological pride. The exquisite design and fine craftsmanship make it a standout addition to any outfit. The adjustable chain ensures a comfortable and personalized fit.

Embrace your Cancer spirit with the Cancer Zodiac Pendant Necklace by Ella Stein. Let this symbolic accessory be a source of inspiration and self-expression. Wear it proudly and let your Cancer energy shine.




Welcome to Ella Stein Rewards
This is our all-new rewards program! Join us to earn "Diamonds*" that you can use for discounts, free jewelry and more!
*We call our points Diamonds, because they're just as precious!
join now | login
Sometimes there can be delay of upto 30 mins in receiving the reward confirmation emails. However you will be able to see the Diamonds collected immediately once you log into to the account. Please reach out to us on customerservice@ellastein.com for any further questions
Free 30 Days Return
Ella Stein offers free returns across all our collections, to everyone that buys our jewelry in the United States*!
If you want to return your piece from any other country - we've still got you covered! The standard return shipping fee charged to you is USD 10, which is deducted from the refund amount.
Initiating a return is super easy: Just email us at customerservice@ellastein.com with your order number, requesting a return!
We want to keep the environment in mind and recycle the Ella Stein jewelry you send our way, for that we'd need the jewelry to be in good condition - without signs of wear or damage!
Please have your jewelry sent to us in all its original packaging as well!
*Shipping fees paid at the time of purchase are non-refundable.
*Engraved and monogrammed products, as well as gift cards can't be returned.
Login or Create An Account
to save your wishlist and access it on other devices
Don't have an account? Sign up here.
Reset your password
We will send you an email to reset your password.
FAQ
What is demi-fine jewelry?
Demi-fine jewelry is a new concept that bridges the gap between fine jewelry and modern jewelry. It's sustainable and luxurious like fine jewelry but has a trendy touch. Unlike fine jewelry and semi-fine jewelry, demi-fine jewelry is affordable and easy to manage but looks just as fabulous!
Is Ella Stein jewelry made with real diamonds?
Yes, our jewelry is made with 100% real and ethically sourced diamonds.
Are Ella Stein items nickel-free?
Yes, our jewelry is nickel-free.
What classification do Ella Stein diamonds fit into?
Ella Stein jewelry contains VS1 diamonds. These are sustainable diamonds that are almost clear in nature.
Which color category do Ella Stein diamonds fall under?
Ella Stein diamonds come in color h. They are nearly colorless and are perfect for daily wear.